Our Mission Cafe is the heart of our building.

We offer nutritious, affordable, hot and cold food every day which includes meals from our standard menu but also our Daily Specials which are a bargain at just £3.50.
Breakfast is served from 9:00am until 11:30am Monday to Friday and we have a range of options from porridge or toast to a full English breakfast.
Once breakfast finishes, we serve our lunch menu until 1.00pm Monday to Friday.

We also offer a range of snacks and drinks if you're feeling peckish and need to go.
Why not pay us a visit next time you're in the town centre?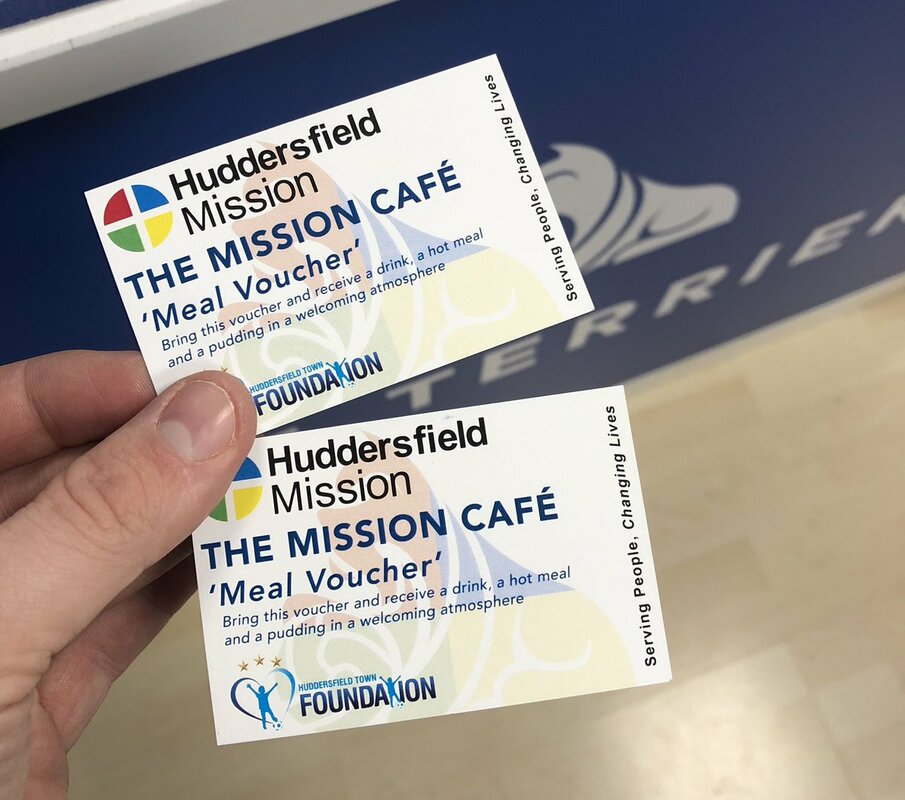 Meal Vouchers
If you want to help a vulnerable person in need with warm and filling food, we sell meal vouchers which will provide a drink, main meal and a pudding. The vouchers cost £5.00 for one or you can get five for £25.00. It's up to you what you then do with them - you can keep them with you and hand them to someone you might see who is in need, or you can give them to our reception to pay for a meal for someone who might need one when attending for advice. The choice is yours.
For us however it's about more than just a meal, it's about the opportunity for advice, support or just a listening ear too.
You can buy meal vouchers by donating here.