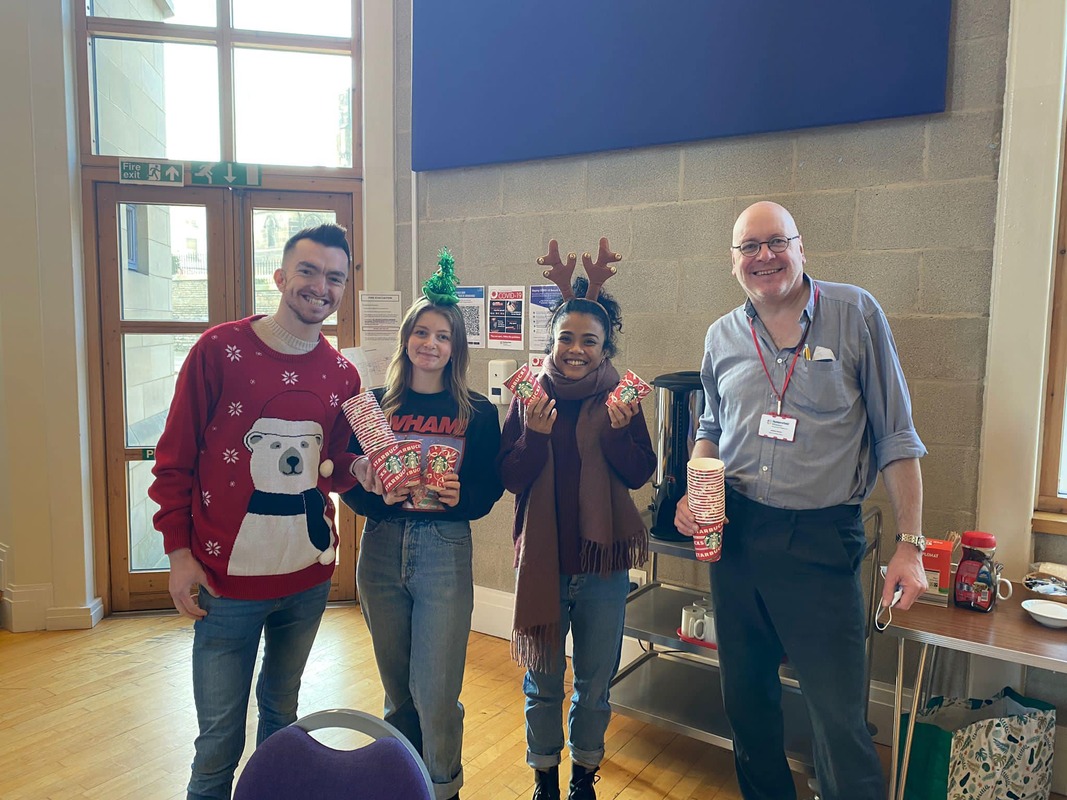 Christmas Jumper/Jumble Day!
On Friday 17th December, we hosted a Christmas Jumper/Jumble Day in our Main Hall. We had tables full of clothing and footwear which was free for customers to come and take as much as they liked.
The lovely team from Starbucks on Leeds Road in Huddersfield came to volunteer for the day. They also brought coffee and disposable cups for the cafe.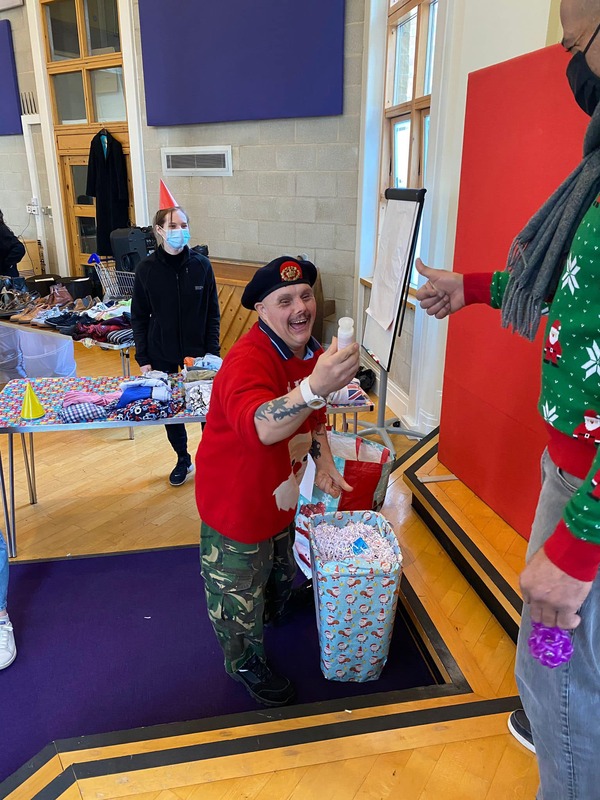 We had a tombola, a raffle and a lucky dip!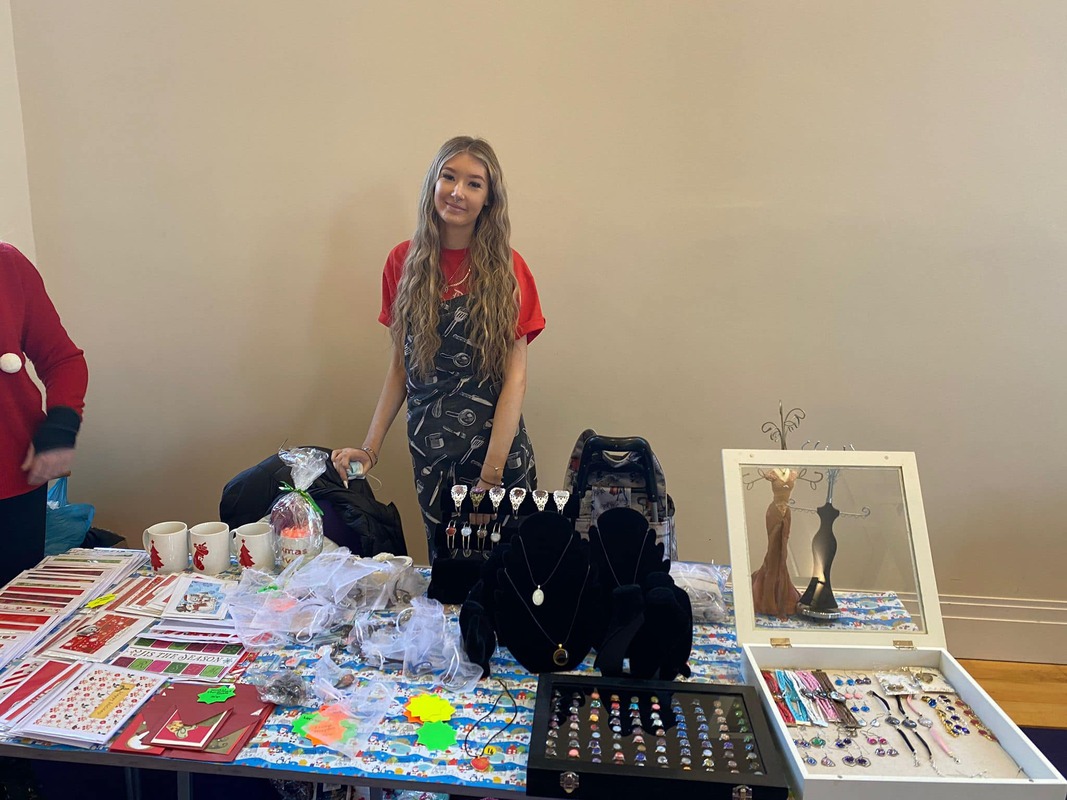 One of our former customers held a stall with things she made herself. (The young in the image is one of our lovely placement students who came down to help on the day).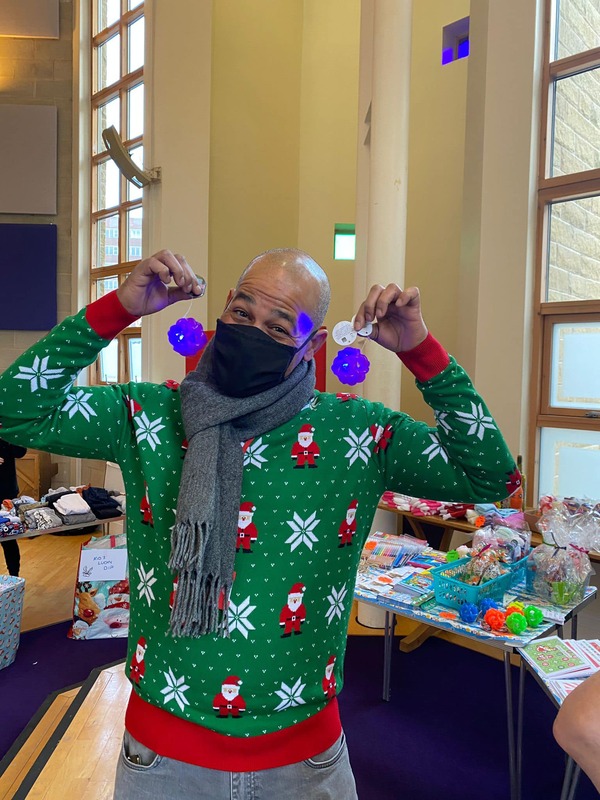 Some of the staff won prizes too!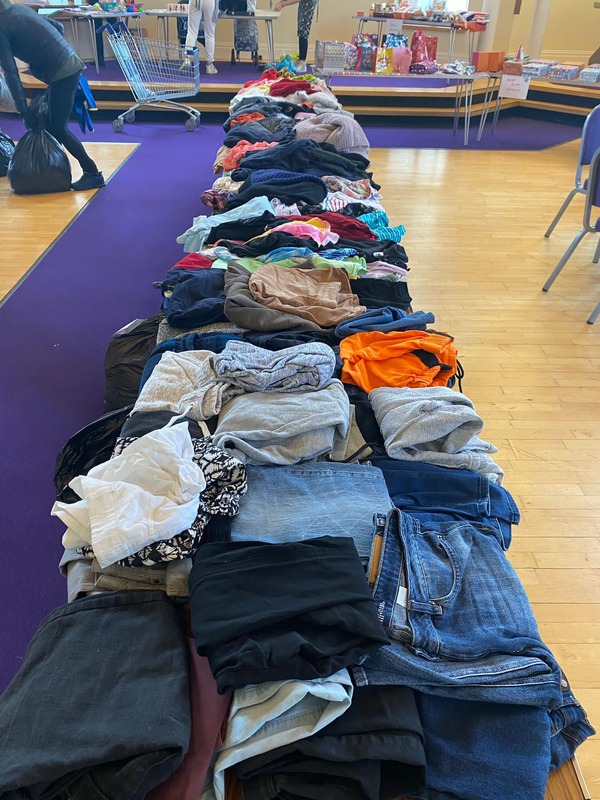 Customers took away plenty of clothing, shoes and warm winter coats.