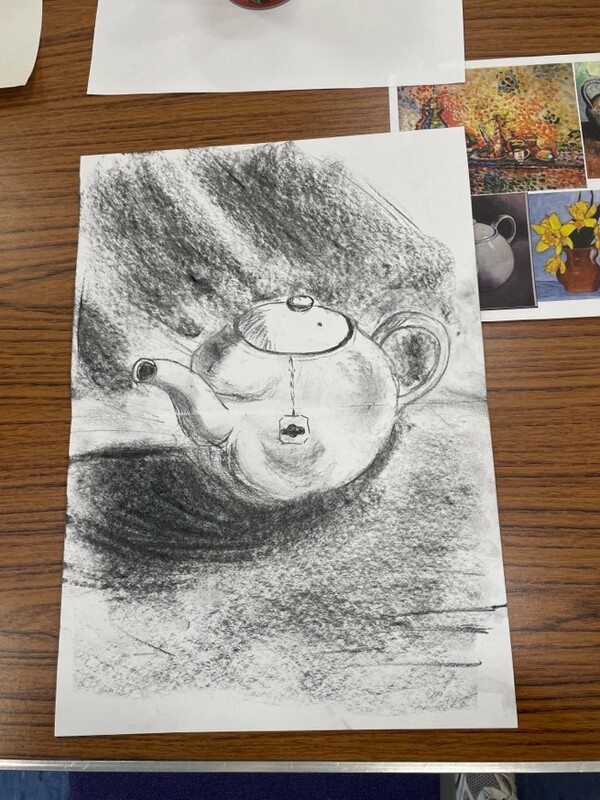 Every Thursday in the bright and spacious theatre of the Huddersfield Mission building, art is inspired, and friends are made. The Huddersfield Mission's art class, along with the multitude of other classes the Mission arranges, provides bundles of benefits for the lives of the people that attend. I was one of those people. Although not always obvious from the surface, going to these classes and speaking to the people involved and benefiting, I have truly seen such joy and witnessed how significant these classes are to the community.
Walking into the theatre, intimidating at first, I began to look at grouped up tables of people I didn't know. But as the class started and I began talking to the people attending, the course transformed into a space that felt safe and supportive. The subject of the class changes each week and this week we concentrated on still life and focussed in on various stimuli, including objects such as plants and cans. We were given pencils and charcoal to draw whatever style or picture we wanted; who knew drawing cans could be so tricky? Throughout the class our teacher focussed on perspective, looking into how we can create three-dimensional objects in our artwork. This was fascinating to me, but cemented I have a few more art classes to go before I become the next Van Gogh.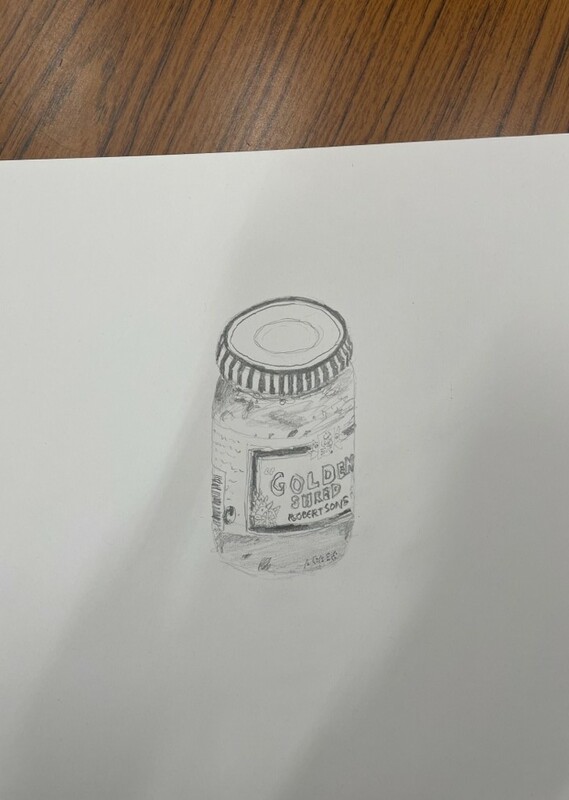 Talking to those who attended the class, I found that many people had discovered the Mission's classes from walking past the building and researching them when they got home before finding all the beneficial activities and services available. I met a lady while I attended, let's call her June. I sat with her as she told me of her love for art. June had started small with miniature paintings and then worked her way up to different styles of art. I sat for a while looking at work that she had previously done, seeing the proud look on her face as I saw how her art had developed and I told her which was my favourite. I found out that she had previously attended an art school, taking different courses, but the cost became too much, so a free class like this sounded precisely what she was looking for. This class I found was a way for many to step out of their comfort zone in a positive and helpful environment, using materials or even techniques they haven't before used. Though this isn't a master class for one to get serious art training, it gives people a space to relax, socialise and try something new.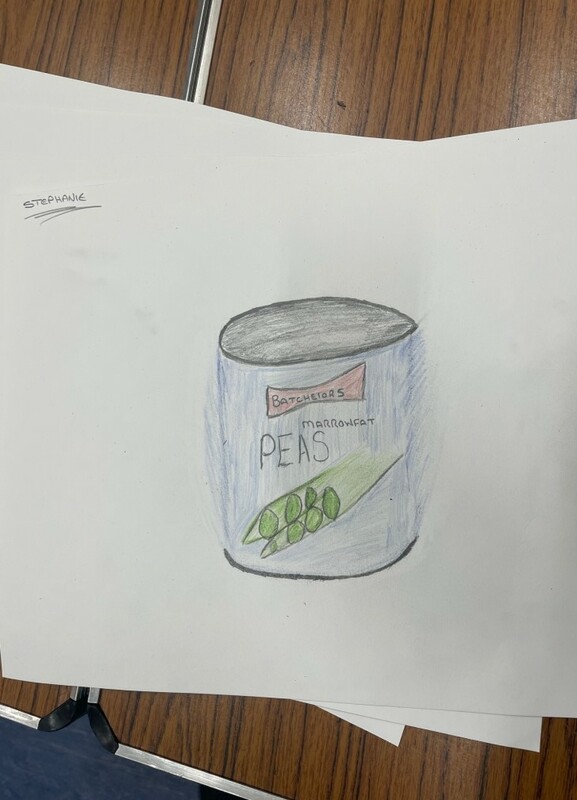 When Covid came and disrupted the lives of so many, art was a fundamental aspect of some people's lives, as it allowed them to escape from their fear. I discovered how a company was able to give the Mission some art cases and supplies that they were unable to use for free. After going into the class and seeing the positive effect these can have on people, I can only imagine their impact upon the many people who attend the groups for support.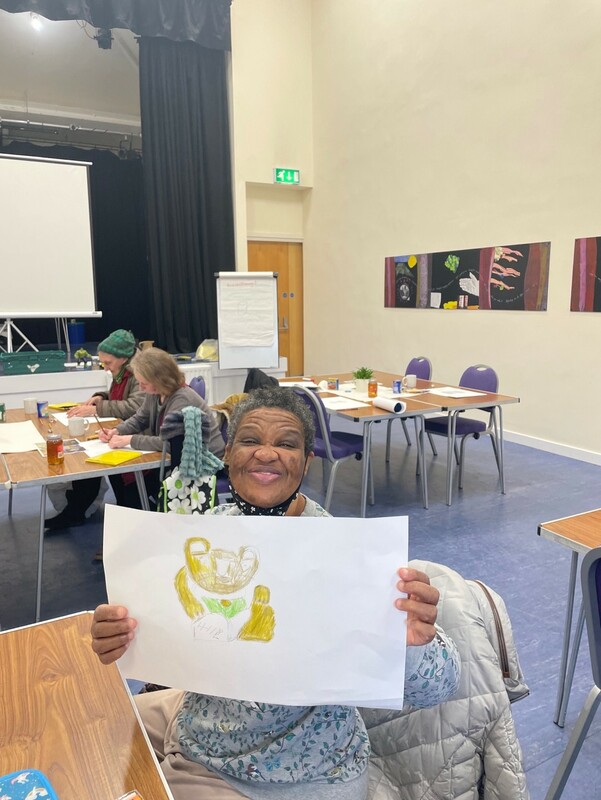 The class had an array of different people attending, all different ages, different ability in art and varied reasons for wanting to come. As June spoke about why she finds the classes an invaluable source of entertainment and fun, there was a warmth and kindness in her words and a sparkle of joy in her eyes that made me feel very lucky to be involved and experiencing such a community. We spoke throughout the class, and she touched upon why she enjoyed coming to classes such as these. June explained that as she is currently living alone, these classes help her find reasons to get out of the house and break up her day with activities that aren't in her typical day. Reflecting on how the course has helped her and observing the beautiful connections and conversations filling the room, I realised that these classes don't only create the opportunity to create art, but to gain friends and socialise. I never anticipated how just one hour could genuinely transform people's days, making such an obvious difference not only to their art skills but their overall mental health - creating an even more significant impact than I thought it could.